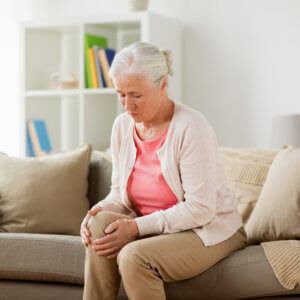 Are you living with the symptoms of hip or knee osteoarthritis?
Pain, stiffness and/or restriction in daily activities
Are you wanting to address this pain to help Improve the quality of your daily life?
At Fusion Physiotherapy we are now offering a new service for patients with hip and/or knee osteoarthritis.
GLA:D is an exercise program developed for people with hip and knee osteoarthritis symptoms.
This program is designed to offer participants education and exercises that they can apply to their everyday activities. The focus is on strengthening and correcting daily movement patterns to train participants to move their bodies properly, preventing symptom progression and reducing pain.
This education and exercise program was first developed by researchers in Denmark and is now being implemented all over the world. The GLA:D program has shown symptoms progression reduces by 32%.
GLA:D program outcomes:
Less pain

Improved function

Delays in the requirement for surgery

Reduced use of joint related pain killers

A reduction of people taking sick leave
What does it involve?
Supervised exercise program using strength and balance strategies. 1hr x 2/wk for 6 weeks.

Education lectures. 2 x 1hr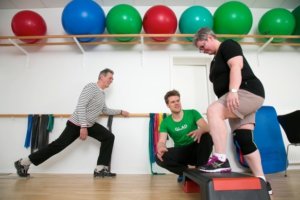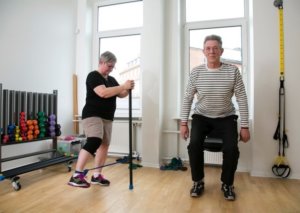 Cost $30 per session. Rebates applicable under private health insurance.
Lower rates available for MBP & BUPA.
View more detail on the attached flyer
Participants that have been involved in the GLAD program report high levels of satisfaction and increased levels of physical activity 12 months after commencing the program.