CLINICAL PILATES
---
Clinical Pilates was developed as a therapeutic application of traditional Pilates; a system of exercises designed to improve physical strength, flexibility and posture. There is a particular focus on the complex series of muscles in your middle – commonly referred to as the core – which extends far beyond just your abs.
Due to recent changes in private health insurance we have renewed our emphasis on studio physio being based around thorough physiotherapy assessment and monitoring.
Studio Physio is delivered by specifically trained physiotherapists who aim to teach you how to correctly recruit specific muscle groups, using safe techniques. Studio Physio programs are adapted to suit each person and their condition, meaning programs are very specific and achieve quicker results.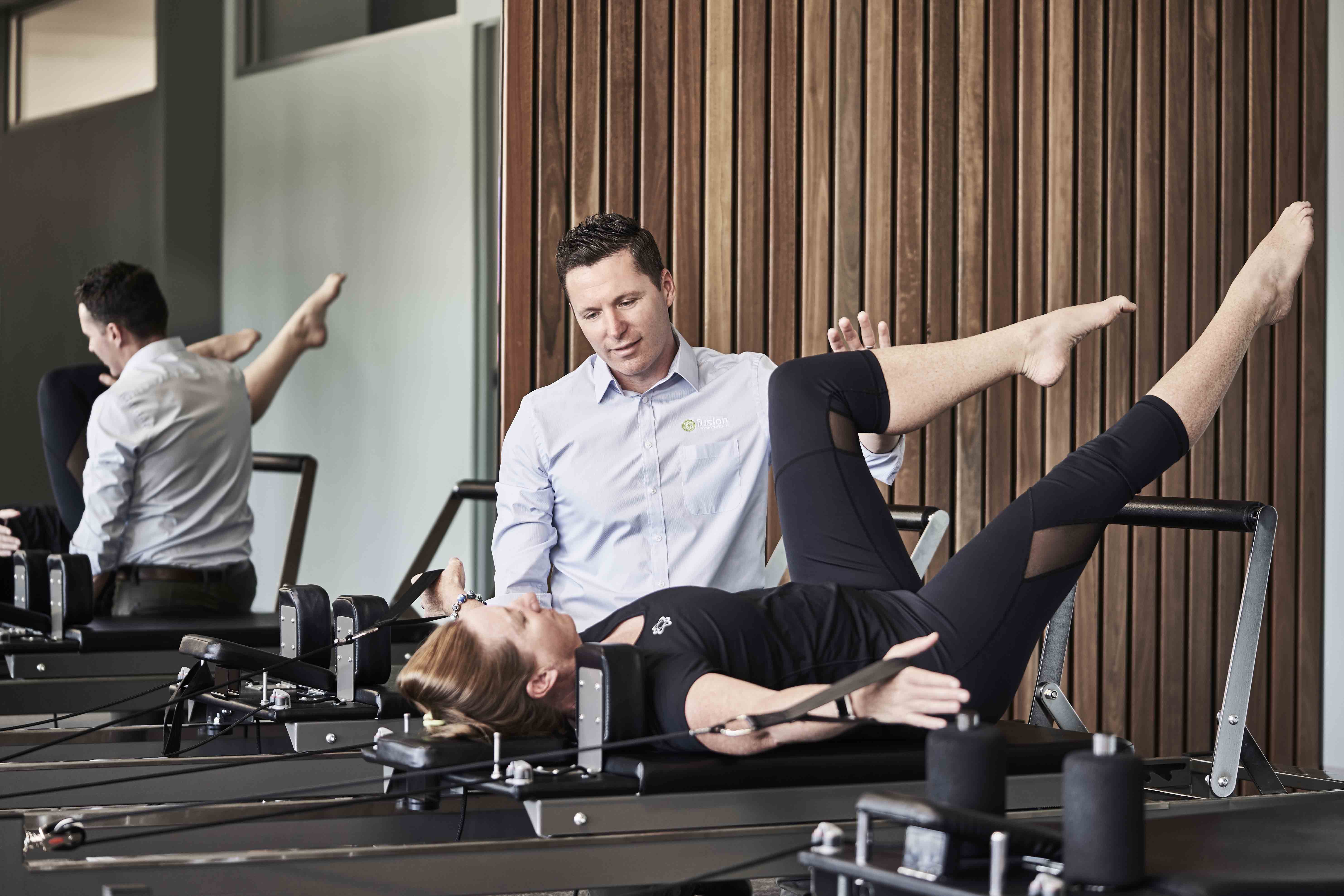 Is it for you? Do you need assistance with...
• Reducing your pain and safely managing your injury?
• Correcting poor mechanics that underlie injuries?
• Helping to reduce the chance of injury recurrence?
• Training your muscles to move more fluently and efficiently?
What can you expect from Studio Physio @ Fusion?
• Assessment of your condition and identification of movement dysfunction
• The development of an individually tailored treatment program
• A program designed to find and fix the underlying cause not just the injury itself
• Held in a purpose designed studio and with equipment which provides the right environment for success
• A program that is accessible and applicable for all ages and abilities
• A unique and very different approach compared to the generic Pilates classes that you often see in commercial gyms
How is Clinical Pilates delivered?
• You receive an individual assessment followed by 1:1 Studio Physio (Clinical Pilates) consultations once or twice a week
• Progression to 'Studio Sessions'- small groups of 2 or 3, where you continue to be well supervised but with the aim to advance to more independence.
• Once your exercises are mastered, you can move to completing your program independently in your own time.