Fusion Physiotherapy is considered a leader in the provision of physiotherapy services in the region. Our physios will guide you from injury through rehabilitation and beyond. You can expect efficient recovery, therapeutic exercises and conditioning programs that address both the symptoms and cause of Sports & Musculoskeletal injury.
Our clinicians are highly sought after for their broad range of skills, knowledge & techniques, which ensure that our clients
get the very best outcomes
Advanced MANUAL therapy

Exercise THERAPY

SPORTS injury management

SPINAL re-conditioning

Experienced/ Complex Dry-Needling

Functional Movement Patterns

Biomechanics
---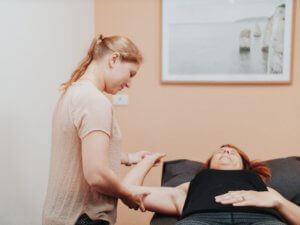 ---
Book Physiotherapy online
---
We can cater to a range of conditions, listen to your goals and assist in a timely resolution. We have a strong focus on active rehabilitation, self-management and education – helping you understand the condition and the steps required to recovery. Now with our new studio, we can guide you all the way through. Often beyond being pain free but actively protecting yourself from further injury.
---